We Give Hot Food, Drinks, Clothes and other Lifesaving Essentials Directly to the Rough Sleepers and those Experiencing Homelessness
Hot food, drinks, clothing and lifesaving essentials are donated by members of the public and local businesses. The food is then prepared and cooked by our team of volunteer Cooks and taken out by our team of Street Volunteers. These hot meals are distributed to rough sleepers and those experiencing homelessness. Clean clothes, toiletries and sleeping bags and other lifesaving essentials are also offered out to those who need them.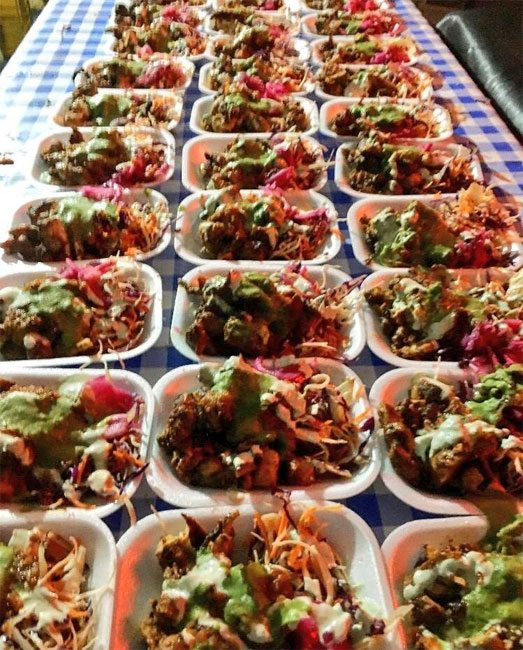 Our predetermined route starts out in the southern suburbs of Manchester City centre. Whilst on our route we stop and go directly to people sleeping rough along the way. Mad Dogs Homeless Project is the only homeless initiative to visit Manchester City and the suburbs six evenings a week.
Mad Dogs Homeless Project's dedicated team of volunteers go out six evenings a week from Sunday to Friday.
Food Parcels Emergency Referrals
Mad Dogs Homeless Project receives referrals and requests from official bodies, charities and other organisations requesting assistance to those experiencing hardship and food poverty. 
Mad Dogs Homeless Project provides other forms of support and assistance to those experiencing homelessness and hardship such as providing household essentials.